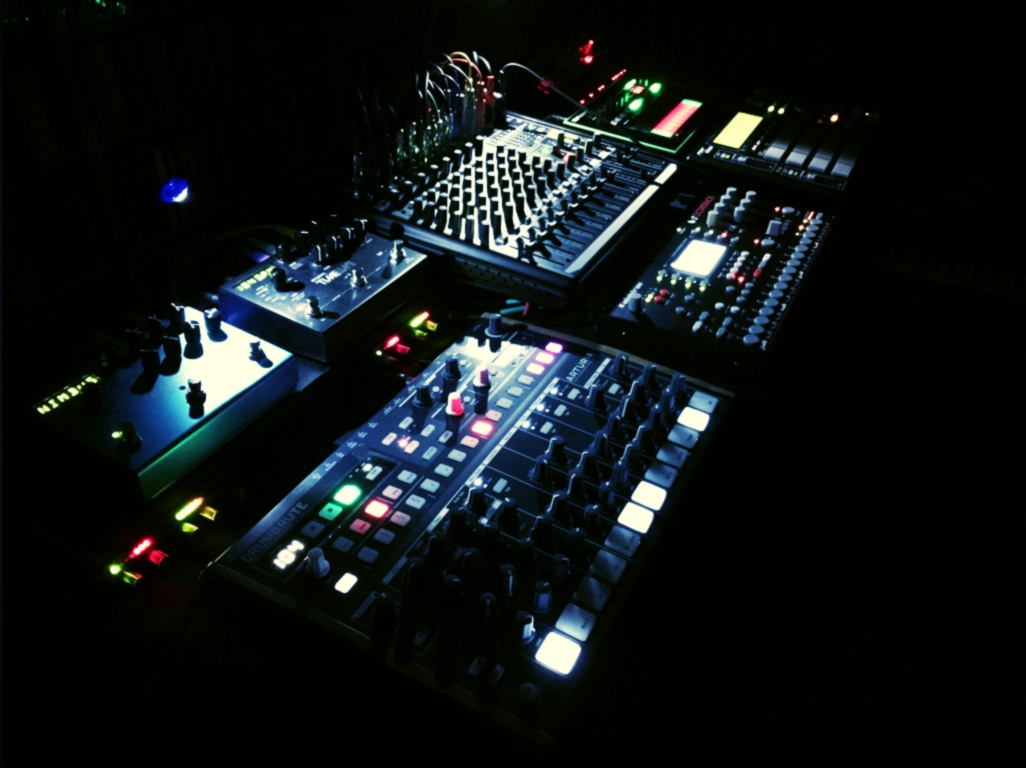 Now you can follow me on twitter for show announcements and other music updates! @SomShankarMusic
From Los Angeles, California, I am an independent musician working primarily in the electronic music world. I make slow (downtempo) stuff, and fast (tekno) stuff. I hope you like some or all of it.
I'm not that grouchy, I swear!
July 7, 2019
Hello! I played a couple of super fun shows in June, one at SoundPedro and another one at the very fine synth shop Noisebug in Pomona. Check out the video section for SoundPedro footage and please follow me on Twitter @SomShankarMusic
January 22, 2019
Well, that was fast! Moartek, my first album, has been released! It's available on all streaming sites, including: Spotify, Tidal, Apple Music, Amazon, Google Play and more! I'm extremely excited to finally have this project done and available. Thanks so much to everyone who helped me make it possible!
January 18, 2019
Album is coming! Almost finished the artwork and will be uploading to streaming sites soon! A very limited run of CDs will be available as well. Yay!
January 01, 2019
I will be playing a short set at SynthPlex in Burbank on Sunday, March 31st. Check it out at www.synthplex.com
November 30, 2017
Added a link to SynthLab, an electronic music collective that I'm a member of. Check it out!
November 26, 2017
Bandcamp site is updated! I've placed my old, super old, way old Demo CD called Where Are You? there for you and everyone you know to check out. I've also created an album called Post Beach where I will post new work-in-progresso songs as I create them. Could be fun, no?
November 26, 2017 (part two)
I've also posted a link to my Reverb.com shop where I sell and trade Music Equipment. As an electronic musician, I collect and trade a lot of gear and this is where I usually sell something to make room for something else. If you've any interest in such things, do check it out as I keep it up to date often!
November 25, 2017
Welcome to my new website! Here you will find info related to the music I make and, well, the music I make. Thanks for visiting and I hope you find something you like.
IN 2017 and 2018 I PLAYED A COUPLE OF SHOWS, ONE IN SAN PEDRO AND ONE IN LONG BEACH, CA. THEY WERE A LOT OF FUN AND I HOPE TO PLAY AS MANY MORE AS ANYONE WILL LET ME.
PAST SHOWS:
June 2017 - SoundPedro, San Pedro, California
October 2017 - PUMP FESTIVAL, Long Beach, California
June 2018 - SoundPedro, San Pedro, California
March 2019 - Synthplex, Burbank, California
June 2019 - SoundPedro, San Pedro, California
June 2019 - NoiseBug, Pomona, California
NEXT?
check out the Media section for videos of some of these shows!